Akron Building Washing For Proper Business Facility Care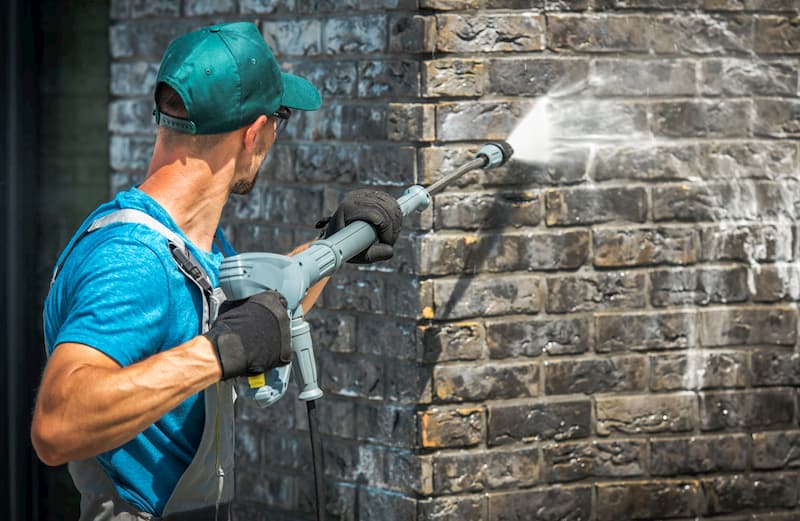 At Tsunami Softwash Pro, we take pride in providing your business with expert exterior building washing services in Akron. We understand that the appearance of your commercial property plays a crucial role in attracting customers and projecting a professional image. That's why our team of skilled technicians is dedicated to delivering top-quality building washing solutions tailored to your specific needs.
Providing Your Business With Expert Exterior Building Cleaning
With years of experience in the industry, we have honed our expertise in exterior building washing, using the latest techniques and equipment to ensure outstanding results. Whether your business building is made of brick, concrete, siding, or any other material, we have the knowledge and resources to effectively and safely remove dirt, grime, mold, mildew, and other contaminants that can mar its appearance.
Our professional building washing process starts with a thorough assessment of your property. We take into account factors such as the type of surface, the extent of dirt buildup, and any specific concerns you may have. Based on this evaluation, we develop a customized cleaning plan that addresses your building's unique requirements.
Simplify Your Building Maintenance With Expert Business Building Washing
When it comes to building maintenance, we understand that time is of the essence for businesses. That's why we strive to simplify your building maintenance with our expert building washing and other commercial pressure washing services. By entrusting us with the task of cleaning your exterior surfaces, you can focus on your core operations while we take care of maintaining the cleanliness and visual appeal of your building.
Our team utilizes advanced pressure washing and soft washing techniques, along with eco-friendly cleaning solutions, to ensure optimal results without causing any damage to your building or the surrounding landscape. We take great care in our work, paying attention to every detail to leave your building looking refreshed, vibrant, and inviting.
Frequently Asked Building Washing Questions
As a general guideline, it is recommended to have your building professionally washed at least once a year to remove accumulated dirt, grime, and other contaminants. However, certain factors may necessitate more frequent cleanings. For example, buildings located near busy roads or construction sites may require more frequent cleanings due to higher levels of airborne pollutants and dust. Additionally, buildings in areas with high humidity or prone to mold growth may benefit from more regular pressure washing to prevent the buildup of mold and mildew.
At Tsunami Softwash Pro, we have extensive experience in cleaning various types of business buildings. Our expertise extends to a wide range of commercial properties, including office buildings, retail stores, restaurants, warehouses, medical facilities, and more. Regardless of the size or complexity of your business building, our skilled technicians are equipped to handle the cleaning process efficiently and effectively.
---
Recent Related Articles
Restoring Buildings With Professional Pressure Washing
Welcome to Tsunami Softwash Pro, your trusted partner in building restoration through professional pressure washing. Over time, buildings can accumulate dirt, grime, mold, and other unsightly contaminants, diminishing their appearance and even causing structural damage. Take a look below as we explore the transformative power of […]
Read More
Wash Away The Grime With Our Akron Pressure Washing Experts
Give Us A Call Today!