Our Akron House Washing Can Instantly Improve Your Residence's Visual Appeal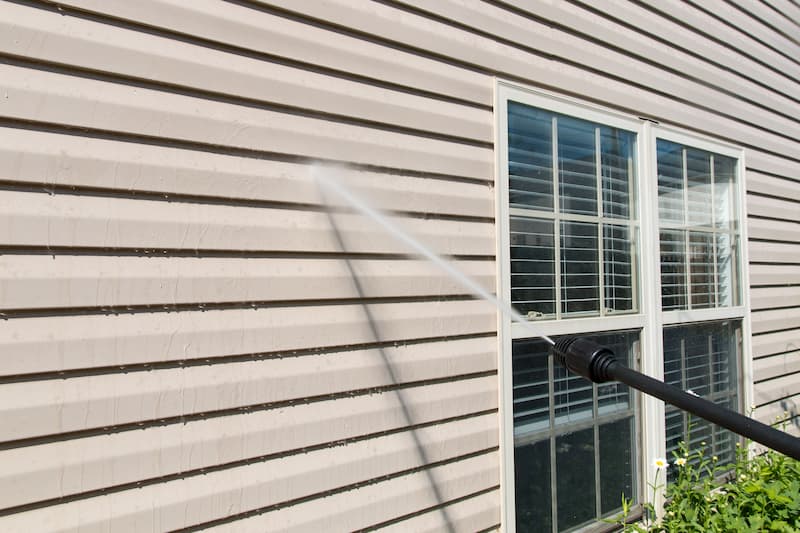 Our house washing services are specifically tailored to remove dirt, grime, mold, and other contaminants, restoring the beauty and charm of your Akron residence. With our state-of-the-art pressure washing equipment and expertise, we can deliver exceptional results that will exceed your expectations.
House washing is an essential part of home maintenance in Akron. Over time, the exterior of your house can accumulate dirt, pollutants, algae, and other unsightly elements. Our professional team utilizes top pressure washing techniques to effectively clean various types of surfaces, including stucco, brick veneer, vinyl siding, and more. By removing dirt, mold, and stains, we instantly refresh the appearance of your home and enhance its curb appeal.
With our commitment to excellence, we ensure that our house washing services are safe for your property and the environment. We use eco-friendly cleaning agents and adjust the pressure to the appropriate level for each surface, ensuring optimal cleaning without causing any damage. Our skilled technicians are trained to handle different types of exteriors, providing a thorough and meticulous cleaning experience. From house washing to sidewalk cleaning, we handle it all!
Upgrade Your Curb Appeal With Stucco Cleaning
Stucco is a popular exterior finish that adds character and elegance to homes in Akron. However, over time, stucco surfaces can accumulate dirt, mildew, and stains, diminishing their visual appeal. Our stucco cleaning services are designed to restore the original beauty of your stucco surfaces, making your home look fresh and inviting.
Make Your Home Look Like New With Brick Veneer Cleaning
Brick veneer is a timeless choice for home exteriors in Akron. However, exposure to the elements can cause brick surfaces to become discolored and dull. Our brick veneer cleaning services utilize advanced pressure washing techniques to remove dirt, moss, algae, and other stains, revitalizing the natural beauty of your brick surfaces. Experience the transformation as your home regains its vibrant appearance.
---
Frequently Asked House Washing Questions
The frequency of house washing depends on various factors, including the climate, proximity to trees, and exposure to pollutants. As a general guideline, we recommend scheduling a professional house washing service at least once a year to keep your home's exterior in pristine condition. However, certain situations may require more frequent cleanings. Our team can assess your specific needs and provide personalized recommendations.
Yes, regular house washing is crucial for maintaining the beauty and integrity of your home. Over time, dirt, mold, algae, and other contaminants can accumulate on the exterior surfaces, leading to discoloration, deterioration, and potential damage. By investing in professional house washing, you not only enhance your home's visual appeal but also prolong its lifespan, saving you from costly repairs in the long run.
Wash Away The Grime With Our Akron Pressure Washing Experts
Give Us A Call Today!