Retaining Wall Cleaning By Skilled Akron Experts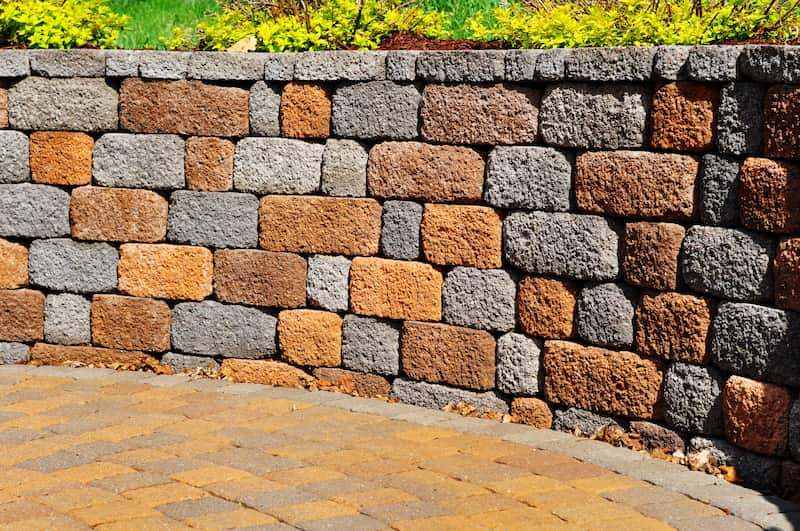 Retaining walls are an essential element of many landscapes, providing structural support and adding aesthetic appeal to outdoor spaces. At Tsunami Softwash Pro, we specialize in retaining wall cleaning, offering comprehensive pressure washing services that restore the beauty and integrity of your Akron landscaping walls.
Landscaping Wall Pressure Washing
Our team of skilled Akron experts understands the unique challenges associated with retaining wall cleaning and pressure washing for Akron properties. We have the knowledge and experience to tackle a variety of materials, including concrete, stone, brick, and more. Using advanced pressure washing equipment and techniques, we remove years of built-up dirt, stains, and contaminants, revealing the true beauty of your retaining walls.
Why Choose Us?
By choosing our professional retaining wall cleaning services, you can enjoy numerous benefits. First and foremost, our pressure washing methods are highly effective, providing deep and thorough cleaning that rejuvenates your walls. We pay attention to every detail, ensuring that even hard-to-reach areas are cleaned, leaving your retaining walls looking fresh and revitalized.
Moreover, our expertise in pressure washing ensures that the cleaning process is performed safely and without causing damage to your walls. We use the appropriate pressure levels and cleaning agents specifically designed for each type of material, preventing any potential harm while delivering exceptional results.
---
Frequently Asked Retaining Wall Cleaning Questions
Retaining wall cleaning is essential for several reasons. Firstly, it enhances the overall appearance of your outdoor space, creating a clean and inviting environment. Secondly, regular cleaning helps maintain the structural integrity of the walls by removing dirt, algae, and other contaminants that can deteriorate the materials over time. Lastly, clean retaining walls contribute to the longevity of your landscape investment, ensuring they remain beautiful and functional for years to come.
While it is possible to clean retaining walls on your own, professional retaining wall cleaning services offer numerous advantages. Our skilled technicians have the expertise, equipment, and cleaning agents specifically tailored for retaining wall surfaces. We can effectively and safely remove even the toughest stains and grime, saving you time, effort, and potential damage. Additionally, our services are backed by our commitment to customer satisfaction, ensuring outstanding results and peace of mind.
At Tsunami Softwash Pro, we are dedicated to providing top-quality retaining wall cleaning services in Akron. Trust us to transform your landscaping walls and create a stunning outdoor space. Contact us today to schedule your retaining wall cleaning service and experience the difference our professional team can make. Don't forget to ask about our other pressure washing and related services, such as concrete sealing and paver sealing.
Wash Away The Grime With Our Akron Pressure Washing Experts
Give Us A Call Today!