Sandstone Cleaning: The Right Pressure & Cleaning To Safely Care For Your Akron Stone Exteriors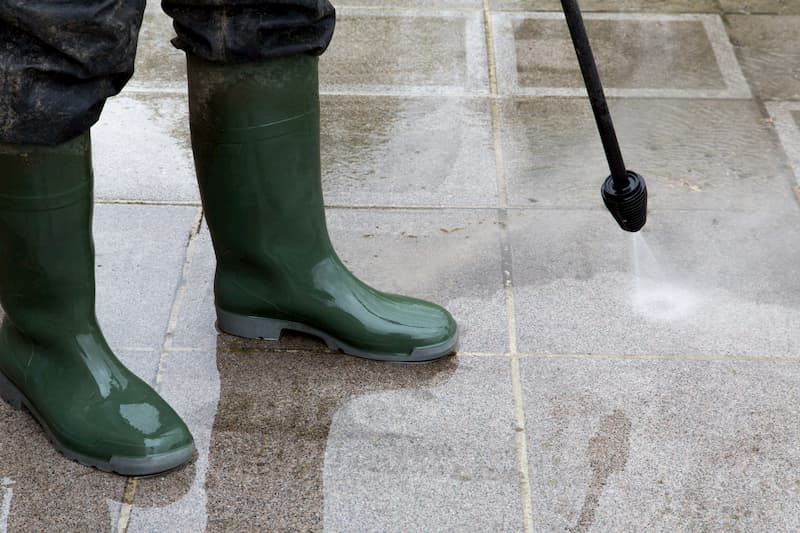 When it comes to sandstone cleaning, our specialized services are tailored to meet the unique needs of stone surfaces in Akron. We understand the delicate nature of sandstone and the importance of using the right pressure and cleaning techniques to ensure safe and effective results. You can trust that your sandstone exteriors will receive the proper care they deserve when you hire us to handle your sandstone cleaning.
Soft Washing Stone Surfaces: A Gentle Approach For Thorough Sandstone Care
Using a gentle approach, our soft washing technique provides a thorough cleaning solution for sandstone surfaces. This method allows us to remove dirt, grime, algae, and other contaminants without causing any damage to the delicate stone. Our skilled technicians have the knowledge and experience to adjust the pressure and use environmentally friendly cleaning agents to achieve optimal results while preserving the integrity of your sandstone.
Professional Sandstone Cleaning Services: Preserving the Beauty of Your Akron Stone Exteriors
At Tsunami Softwash Pro, we take pride in our professional sandstone cleaning services. With our meticulous attention to detail and commitment to quality, we can restore the natural beauty of your stone exteriors. Whether you have sandstone walls, patios, or other surfaces, our team has the expertise to deliver outstanding results that exceed your expectations.
---
Frequently Asked Sandstone Cleaning Questions
Yes, our sandstone cleaning services utilize a gentle soft washing technique that is safe and effective for stone surfaces. We take great care to protect your sandstone from any damage during the cleaning process.
While it is possible to attempt DIY sandstone cleaning, it is not recommended. Sandstone is a delicate material that requires specific knowledge and expertise to clean properly without causing damage. Our professional services ensure that your sandstone surfaces are cleaned effectively and safely.
Ready to learn more about our pressure washing for Akron properties? Don't wait. When you call us, you can speak one-on-one with our pressure washing specialists who will address all your questions and concerns. We handle everything from sandstone cleaning, to building washing, to house washing, and much more. You can have peace of mind when you entrust us with your pressure washing needs.


We can't wait to hear from you and to help you with your sandstone cleaning projects!
Wash Away The Grime With Our Akron Pressure Washing Experts
Give Us A Call Today!