Fence Cleaning Akron To Keep Your Fence Looking Fresh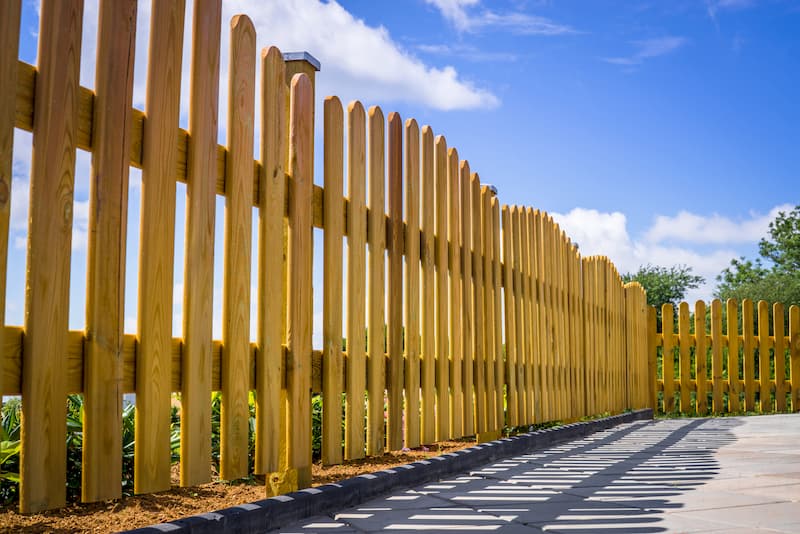 Maintain the beauty and durability of your fence with our professional fence cleaning services in Akron. We specialize in using superb pressure washing methods to remove dirt, grime, mold, mildew, and stains from all types of fencing materials, ensuring that your fence looks fresh and revitalized. In addition to fence cleaning, we offer various other services like house washing, garage washing, and even paver cleaning!
Fence cleaning is an essential maintenance task that helps preserve the beauty and functionality of your fence. Over time, fences can accumulate dirt, grime, mold, mildew, and stains, diminishing their appearance and potentially causing damage. Professional fence cleaning services utilize specialized pressure washing techniques to effectively remove these contaminants, restoring the fence's original luster.
Whether it's a wooden fence that needs gentle washing or a vinyl fence that requires a thorough cleaning, professional fence cleaning can rejuvenate the appearance of your fence and extend its lifespan. By removing dirt, mold, and other buildup, fence cleaning not only enhances the aesthetic appeal of your property but also helps protect the integrity of the fence material. With regular fence cleaning, you can enjoy a clean and well-maintained fence that adds value to your property and provides privacy and security for years to come.
A Local Favorite For Wood Fence Washing Services
As a local favorite, we understand the unique needs of wood fencing in Akron. Our wood fence washing services are designed to clean and restore the natural beauty of your wooden fence. Using gentle yet effective pressure washing techniques, we remove dirt, debris, and weathering, leaving your wood fence looking rejuvenated and protected.
Vinyl Fence Washing Helps To Properly Maintain Your Fence Line
Vinyl fencing offers low maintenance and durability, but it still requires regular cleaning to keep it in pristine condition. Our vinyl fence washing services are tailored to safely clean and maintain your vinyl fence, removing dirt, algae, and other stains without causing any damage. With our expert care, your vinyl fence will maintain its appearance and last for years to come.
---
Frequently Asked Fence Cleaning Questions
Yes, it is essential to clean your fence before painting or staining it. Cleaning removes dirt, grime, and debris, allowing for better adhesion of the paint or stain. Our fence cleaning services prepare your fence surface for painting or staining, ensuring a smooth and long-lasting finish.
Regular fence cleaning not only enhances the appearance of your fence but also helps extend its lifespan. By removing contaminants like mold, mildew, and dirt, we prevent them from compromising the integrity of the fencing material. Our professional cleaning services remove these harmful elements, allowing your fence to withstand the elements and maintain its structural integrity over time.
Wash Away The Grime With Our Akron Pressure Washing Experts
Give Us A Call Today!