Parking Garage Cleaning For Nicely Maintained Akron Parking Areas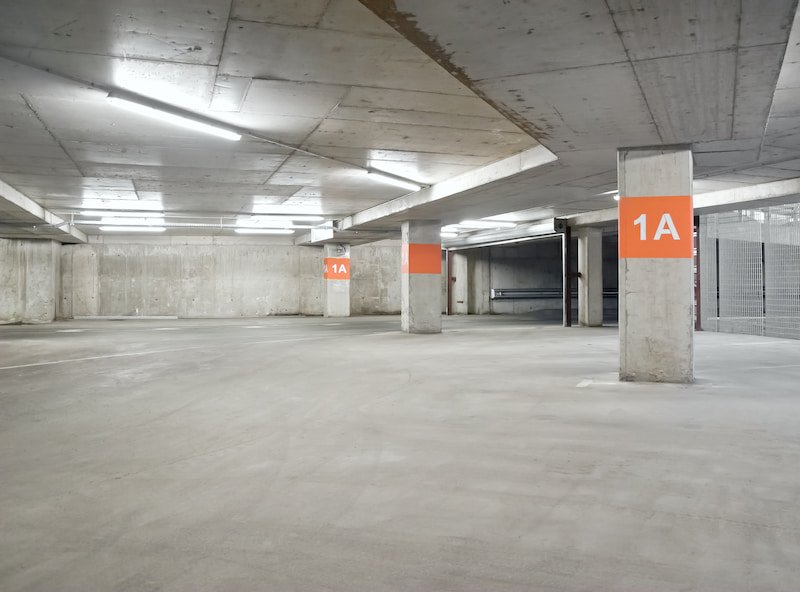 Our parking garage cleaning services are designed to remove dirt, oil stains, graffiti, and other unsightly elements, providing a safe and attractive environment for your customers and employees in Akron. With our expertise in Akron pressure washing, we can deliver exceptional results that exceed your expectations.
Parking garage cleaning is essential to create a positive first impression and maintain the overall appearance of your commercial property in Akron. Our experienced team utilizes advanced pressure washing techniques to effectively clean and restore your parking areas.
With our specialized equipment and environmentally friendly cleaning agents, we can tackle even the toughest stains and grime. Our team understands the unique challenges of parking garage cleaning and concrete cleaning, including dealing with high-traffic areas and ensuring minimal disruption to your operations. We work efficiently and diligently to complete the cleaning process while adhering to the highest standards of quality and professionalism.
Parking Lot Washing Keeps Your Lot Looking Inviting & Safe
In addition to parking garage cleaning, we also offer parking lot washing services in Akron. A clean and well-maintained parking lot not only enhances the overall appearance of your property but also promotes safety for pedestrians and vehicles. Our team utilizes powerful pressure washing equipment to remove dirt, oil, grease, and other contaminants from your parking lot surfaces, ensuring a clean and inviting environment for your customers.
Parking Lot Cleaning For Safer, Cleaner Commercial Properties
Regular parking lot washing not only improves the aesthetics of your property but also helps prevent the accumulation of hazardous substances that can cause slip and fall accidents. By removing oil stains and other slippery substances, we create a safer environment for both drivers and pedestrians. Our team works with efficiency and precision to cover large surface areas and deliver outstanding results.
---
Frequently Asked Parking Garage Cleaning Questions
Absolutely! Our team specializes in pressure cleaning for parking garages in Akron. We have the necessary equipment and expertise to effectively clean various surfaces, including concrete, brick, and metal. Whether your parking garage needs a thorough cleaning or spot treatments for specific stains, we can tailor our services to meet your needs.
We understand that maintaining the functionality of your parking garage is essential. Our team is experienced in working with active parking garages and can develop a cleaning plan that minimizes disruptions to your operations. We can schedule the parking garage cleaning during off-peak hours or coordinate with your management to ensure a smooth and efficient process. Our goal is to deliver exceptional cleaning results while accommodating your business's unique requirements.
Wash Away The Grime With Our Akron Pressure Washing Experts
Give Us A Call Today!