Protect Your Property With Akron Deck Cleaning & Outdoor Living Surface Washing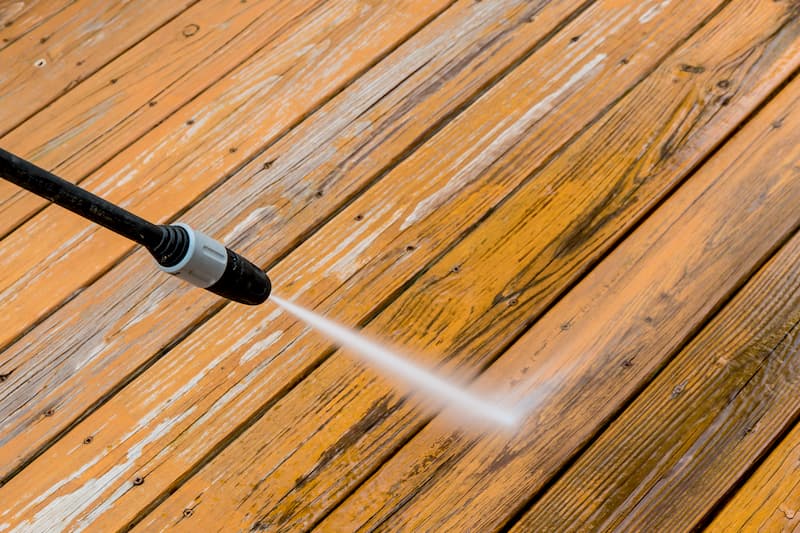 Do you need deck cleaning help in Akron? Then we've got you covered!
For years, we've been offering unmatched pressure washing in the region. From house washing to concrete cleaning and sealing, we handle it all. However, on this page, we're going to specifically discuss deck cleaning and its many benefits.
Wood Deck Cleaning To Restore The Natural Beauty Of Your Outdoor Space
Is your wood deck looking weathered and worn? Our professional deck cleaning services in Akron can bring back its natural beauty. Using specialized techniques and eco-friendly cleaning solutions, we remove dirt, grime, mold, and mildew, revitalizing your deck and enhancing its overall aesthetics. With our expertise, you can enjoy a clean and inviting outdoor space for relaxing and entertaining.
Composite Deck Washing Professionals To Care For Your Property
Composite decks require specific care to maintain their appearance and longevity. At Tsunami Softwash Pro, we have the knowledge and experience to effectively clean and protect your composite deck. Our gentle yet thorough deck cleaning process removes dirt, stains, and algae without causing damage to the material. With our professional deck cleaning services, your composite deck will look pristine and retain its durability, allowing you to enjoy outdoor activities with peace of mind.
---
Frequently Asked Deck Cleaning Questions
Slippery decks can result from various factors, including the accumulation of algae, mold, mildew, or dirt. These substances create a layer of moisture on the surface, making it slippery. Our deck cleaning services include thorough removal of these contaminants, restoring the grip and safety of your deck.
High-pressure cleaning may cause damage to certain deck materials, especially wood. Instead, we utilize a soft washing technique that combines low pressure with eco-friendly cleaning agents to effectively clean the surface without compromising its integrity. Our professional technicians are trained to assess the type of deck material and determine the appropriate cleaning method for optimal results.
Yes, the decking material does matter when it comes to pressure washing. Different materials, such as wood, composite, or PVC, require specific cleaning approaches to prevent damage. Our experienced team understands the unique characteristics of each material and employs the appropriate techniques and cleaning solutions to ensure a safe and effective cleaning process. By choosing professional deck cleaning services, you can have peace of mind knowing that your decking material will be treated with the utmost care.
Wash Away The Grime With Our Akron Pressure Washing Experts
Give Us A Call Today!